Named after the great lady revolutionary freedom fighter Bhikaji Cama, is the best college of hotel management admission 2018 Subharti College of Hotel Management was established in 2009 with the mission to provide professional education & training to the looming aspirants who are Ambitious to become part of this fast growing & highly rewarding hospitality & service industry. Pioneering the aspirations of the young generation and reviewing the demands of this globally viable profession, the Management of "Swami Vivekanand Subharti University" has spared no resource to provide an infrastructure that is comparably the finest and the best in this field to meet the established standards in this branch of study.
We have ensured a knowledge-enabling, skill and experience enhancing environment within the campus of the University encouraging an atmosphere that is student friendly, supportive and congenial for higher studies and research activities for the HM undergraduates while being totally committed to promote 'Excellence in academics and perfection in performance'.
Bhikaji Cama Subharti College of Hotel Management
"Opens the door to the world"
The hospitality industry contributes much to the national and global economy; therefore, it is very important that industry should have competent staff that possesses the required skill and training for successful hospitality and culinary management.
Swami Vivekanand Subharti University very proudly launched Bhikaji Cama Subharti Collegeof Hotel management (BCSCHM) in the year 2009 with the aim to produce highly skilled Hospitality Professionals.
BCSCHM has since become one of the leading schools for hospitality education, which provides globally recognized education that are highly acceptable within the global hotels, restaurants, catering and event management industries. The University is coming with a star category hotel in its premises for better training of the students.
INDUSTRY ICON SPEAK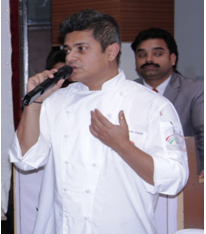 Chef Sabyasachi Gorai
"Campus is full of greenery, students are extremely energetic and have urge to learn. I wish them good luck".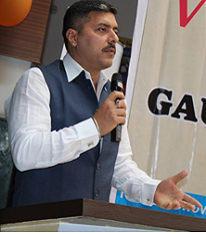 Chef Gautam Mehrishi
"Education is like giving soul to brain. This is exactly what happens here and having witnessed this, it is indeed a great experience. Keep it up".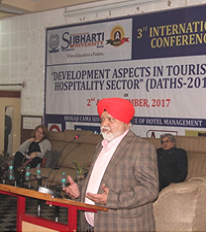 Chef Manjit Singh Gill
"Bhikaji Cama Subharti Institute of Hotel Management is seems to be well established with well qualified faculty. Conducting International Conference of Hospitality is one of the cutting edge contribution by this institute. All the best".